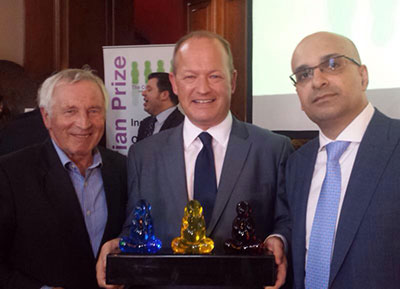 • SIMON DANCZUK MP WINS 2015 CONTRARIAN PRIZE Click here
• The 2015 Contrarian Prize lecture "Hiding in plain sight: how child sexual abusers get away with it", will be delivered by Simon Danczuk MP on 2nd December. Click here to read more and register to attend.
• Watch the 2014 Contrarian Prize Lecture: The Long Path to Injustice Click here
The Contrarian Prize seeks to recognise individuals in British public life who demonstrate independence, courage and sacrifice.
Now in its third year, it aims to shine a light on those who have made a meaningful contribution to the public debate through the ideas that they have introduced or the stand they have taken.
The conformists are rewarded with senior positions in government, business, quangos and the media. But there is nothing to acknowledge those that stand up for what they believe in and suffer as a result. We recognise our military greats but what about those heroes of conscience whose impact may, in time, be profound?
We invite you to nominate an individual you believe is worthy of this accolade.
---
The Contrarian Prize 2015 (above) was presented by the renowned broadcaster, Jonathan Dimbleby, at the elegant Maison Assouline in Piccadilly.