Winner 2015
Simon Danczuk, the MP who has led the calls for a public inquiry into child sexual abuse, won the 2015 Contrarian Prize.
Danczuk, who exposed the paedophilia of former Rochdale MP, Cyril Smith, piled pressure on the Home Secretary to establish a wide-ranging and credible inquiry after two botched attempts to appoint a Chair. In "Smile for the Camera", a book he co-authored, he alludes to the fact that Smith could not have acted alone and must have been protected by a wider group of powerful child predators.

It has been reported that a fellow MP warned Danczuk not to raise questions about what Lord Brittan knew about allegations of child abuse when he was Home secretary in the 1980s.


---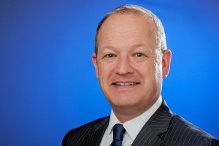 Simon Danczuk - biography
Simon Danczuk was elected as Member of Parliament for Rochdale in May 2010. Prior to that he worked in a social research company based in Manchester that he co-founded in 1999. Before that he worked as a researcher for The Big Issue in the North.

He has been involved in the Labour movement for many years having joined the Labour Party through the GMB trade union in the late 1980s. He is a former councillor, having been elected at the young age of 27 and served 8 years before standing down to concentrate on business.

His working life started at 16 in a factory making gas fires. He eventually studied at night school and gained the qualifications he'd missed out on at secondary school. Simon then earned a place at Lancaster University where he studied economic sociology and politics as a mature student. He spent three years travelling up and down the M6 motorway to study at Lancaster and believes this educational opportunity has helped raise his aspirations and those he has for others.
Photo: © Malcolm Journeaux