Winner 2019
Katharine Birbalsingh, a headteacher who has been a thorn in the side of the educational establishment, won the 2019 Contrarian Prize.

Birbalsingh, first spoke out publicly in 2010 about how the state education system fails poor children through lack of discipline, low standards and an emphasis on skills rather than knowledge.
She faced a backlash from the educational establishment which led to her losing her job as Vice Principal of a South London school. After four years in the cold, in 2014 she founded the Michaela Community School in Brent ranked "outstanding" by Ofsted where her staff "reject all accepted wisdoms of the 21st century".

---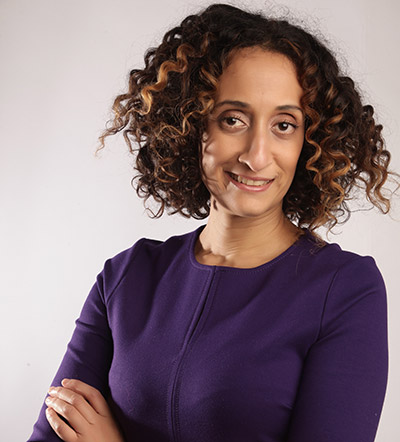 Katharine Birbalsingh – biography
Katharine Birbalsingh is headmistress and co-founder of Michaela Community School in Wembley, London. Michaela is known for its tough-love behaviour systems, knowledge curriculum and teaching of kindness and gratitude. In 2017, OFSTED graded the school as 'outstanding' in every category. In 2019, GCSE results showed 54 per cent of graded papers getting a grade seven or above with 90 per cent four to nine in Maths and 90 per cent four to nine in English.
Katharine read philosophy and modern languages at the University of Oxford and has always taught in inner London. She has made numerous appearances on television and radio and has written for several UK publications. Katharine has written two books and edited two others, Battle Hymn of the Tiger Teachers: the Michaela way, and Michaela: The Power of Culture.