Winner 2013
The inaugural winner of the Contrarian Prize was Michael Woodford, the former CEO of Olympus who exposed a $1.7 billion fraud at the heart of Olympus and was sacked for doing so.
His story is extraordinary. Having discovered an accounting scandal on a massive scale, Woodford finds that nobody is telling him the truth. Even the chairman and the Head of Compliance are suspected of being in on it. He faces a terrible dilemma that could put his and his family's lives at risk. Who can he trust?
His decision to speak out leads to a crash in the share price, the resignation of the entire board and him having to be protected by armed police. This story is set to become a major motion picture, but is it so far removed from what may be happening elsewhere? In today's business climate, are the risks of this sort of fraud more likely? How can regulation work when captains of industry cannot be trusted? How much of this is going on right now? What would you do in Mr Woodford's position?
---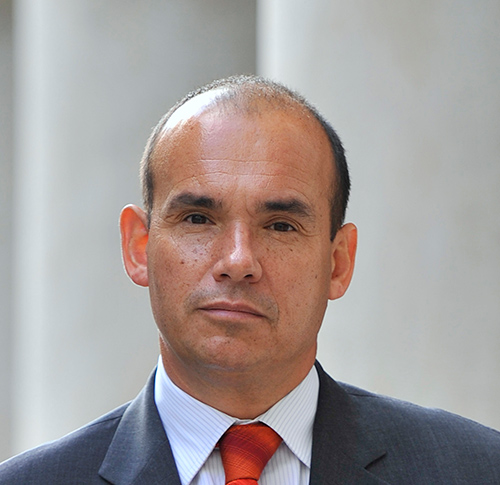 Michael Woodford's biography:
Michael Woodford grew up in Liverpool in the north of England, beginning his working life at Lucas Aerospace as a commercial management trainee. He is 52 years of age, married to Nuncy, a Spanish national, and they have two children, Edward 19 and Isabel 17. As to hobbies, he is a keen runner and enjoys sailing.
Mr Woodford worked for Olympus for 30 years, initially for the UK subsidiary, Olympus KeyMed, joining as a Surgical Salesman, progressing to Sales Manager and Sales Director before being appointed the company's Managing Director in 1990, at the age of 29.
Following a period of dramatic growth for the UK based group, in October 2004 Mr Woodford became a main Board member of Olympus Medical Systems Corporation, and was appointed Executive Managing Director of Olympus Medical Systems Europe, where he implemented a radical programme of change within the organisation which resulted in a doubling of the operating profit within three years.
In this same three-year period, he was also responsible for Olympus' Surgical and Industrial businesses in America, during which time both sales and profitability increased considerably. April 2008 saw his appointment as Executive Managing Director and Chairman of Olympus Europa Holding, with overall responsibility for the European Medical, Industrial, Life Science and Consumer Products businesses, and became an officer of the main Board of Olympus Corporation in Japan. During his tenure of this role, the operating profit of the European business increased by approaching 50%.
In April 2011, Mr Woodford was appointed President and COO of the Olympus Corporation, one of only four 'gaijins' to run a large Japanese company, but was the very first Western 'salaryman' to rise through the ranks to the top.
On October 1 2011, Mr Woodford was made CEO, but only two weeks later on October 14 was dismissed after querying inexplicable payments in excess of $1.5 billion and demanding the resignation of the company's Chairman and Vice President.


For further information on the 2013 event please click here
Author picture © REUTERS / Toby Melville