Winner 2014
The human rights lawyer, Clive Stafford Smith, who has represented over 300 people on death row in the US and consistently campaigned against the death penalty and for the closure of Guantanamo Bay, won the Contrarian Prize 2014.
Stafford Smith who specialises in defending people accused of the most serious crimes, is Founder and Director of the UK legal action charity Reprieve.

He has spent 30 years working as an attorney in the Southern United States, where he has represented over 300 prisoners facing the death penalty. Whilst only taking the cases of those who could not afford lawyers, he has prevented the death penalty in all but six cases (a 98% "success" rate). Few lawyers ever take a case to the US Supreme Court – Stafford Smith has taken five, and all of the prisoners prevailed.
---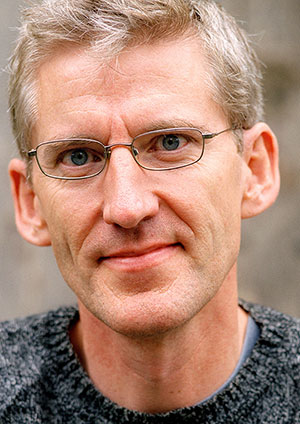 Clive Stafford Smith
In 2001, when the US military base at Guantánamo Bay was brought into service, he joined two other lawyers to sue for access to the prisoners there. He believed the camp an affront to democracy and the rule of law: his ultimate goal to close it and restore to the US and its allies their legitimacy as champions of human rights.

To date, he has helped secure the release of 65 prisoners from Guantánamo (including every British prisoner) and still acts for 15 more. More recently, he and Reprieve have turned their eye to other secret prisons, and to the victims of drone strikes in Pakistan, Yemen and Somalia.

There is no question that Clive Stafford Smith is a towering figure and has consistently sought to represent individuals in desperate need of help in the most difficult circumstances. He has continuously stood up for his principles and railed against the system.